Hayley Watson-Greaves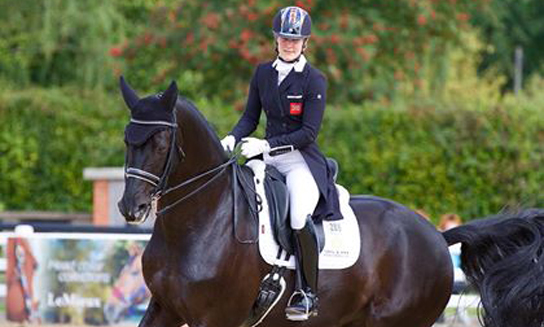 Hayley is one of Great Britains top International Grand Prix Dressage riders. With her long term partner Rubins Nite she has danced her way to become The 2017 British Dressage Supreme National Champion. Was a finalist in the World Cup at Paris and has also been a winning Nations Cup Team.
Hayley is a renowned trainer and runs clinics and demonstrations world wide.
Hayley loves her Petrie boots. She has a beautiful pair of blue patent, a black patent competition boot and a pair of nuebuck fur lined winter boots. They are so comfortable and so stylish, wonderful designs. She even wore them for the outside photos at her recent Winter wedding.