Abi Hutton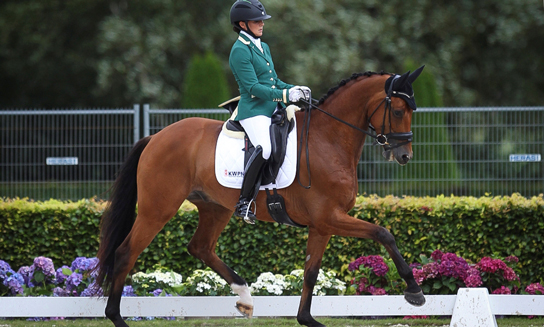 Abi moved from Ireland in 2009 to pursue a career in horses but had a keen interest in dressage. Since then, she has achieved more than she ever expected, competing all the way from novice to Grand Prix with a string of horses. She won a regional title, has had top 3 placings at numerous National Championships and has represented Ireland at Small Tour and was invited in 2017 to compete at the World Young Horse Championships in Ermelo. Her current competition horses are a really exciting bunch including her stunning 7yr old Giraldo and beautiful Grand Prix horse Don Dino. Abi is proof that with hard work and determination, even those with a completely non horsey background can make their equestrian dreams come true.
Charlie was raised in an equestrian dynasty at Talland, and took up dressage seriously at the age of 15. He has won Youth Olympic gold and silver medals, won 6 national titles and won internationally for Great Britain at senior level. Charlie is also an extremely established coach, he teaches all over the world and is the current dressage mentor for the BEF Excel Talent Programme. Charlie is beyond hard working and dedicated to the world of dressage. He has some beautiful young horses for the year ahead and the stunning black mare Seagry Sanay owned by Seagry Stud.
As a team, Abi and Charlie both bring their own styles of riding and training together to run a beautiful yard in Wiltshire.